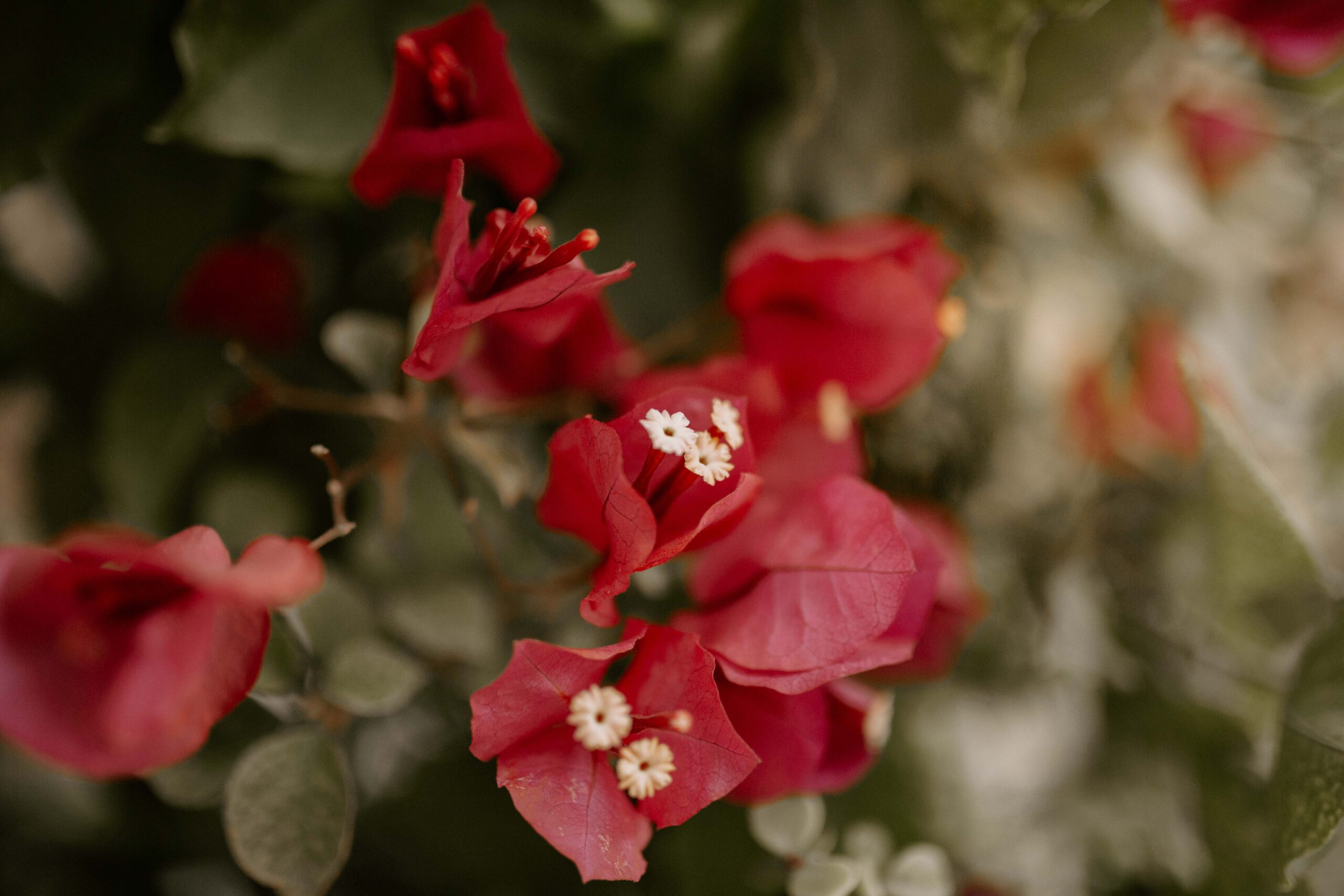 Feather & Moon Mobile Presets for your phone
Would you like your phone snapshots to appear professional and consistent? Then we might have the perfect filters for you.
No matter if you're talking about phone photos from the last vacation, your beloved interior, selfies with friends or stylish portraits:
With our Feather and Moon Mobile Presets you can edit your smartphone photos directly, easily and quickly with the free Lightroom App. Let your Instagram feed look warm and artistic with our presets!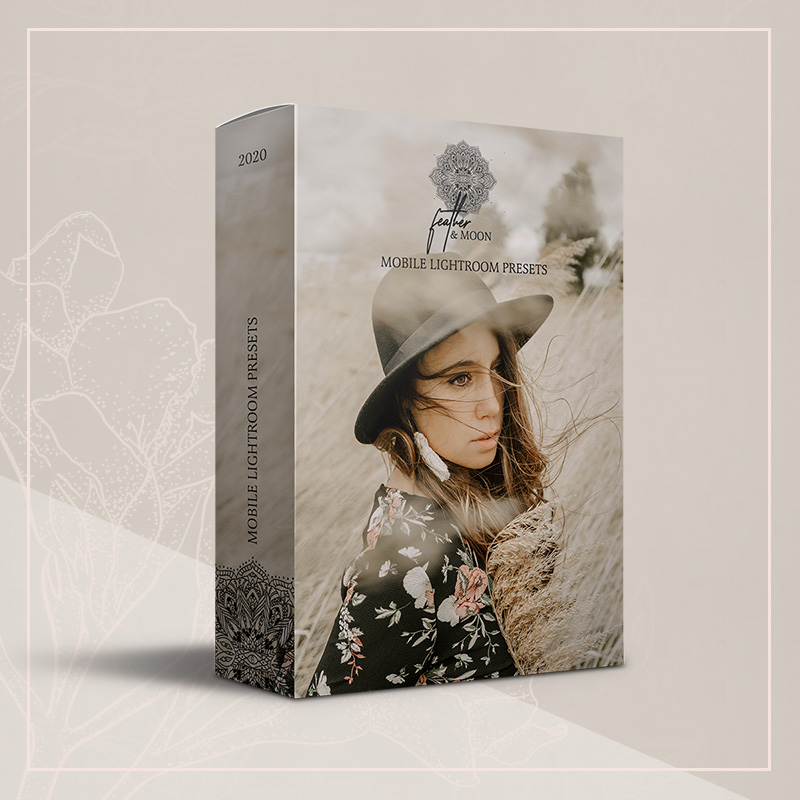 Photo Filters: Edit your phone photos with the Lightroom App
The set includes 5 presets (+ 3 bonus presets) that you can use directly on your smartphone. So you can easily refine your snapshots on the go, on the train or when you are waiting for the bus. Bali, Deia, Valldemossa, Hermosa and Sierra each have their very own look, so there is a suitable preset for every photo. Take a look at our before and after pictures!
Installation instructions are also included in the package, so you can easily install the presets.
With our presets we want to enable image editing with just a few clicks.
What's included
- 5 mobile presets (Bali, Deia, Valldemossa, Hermosa and Sierra) + 3 bonus presets, compatible with the Lightroom app
- Installation Guide
The presets work with the free Lightroom mobile app.
Our presets usually look great with just one click. However, sometimes minor adjustments may be required because all photos are unique in terms of exposure, color temperature, etc.
The free Adobe Lightroom app is required to use it. The presets are provided in the DNG file format.
Price: 18 EUR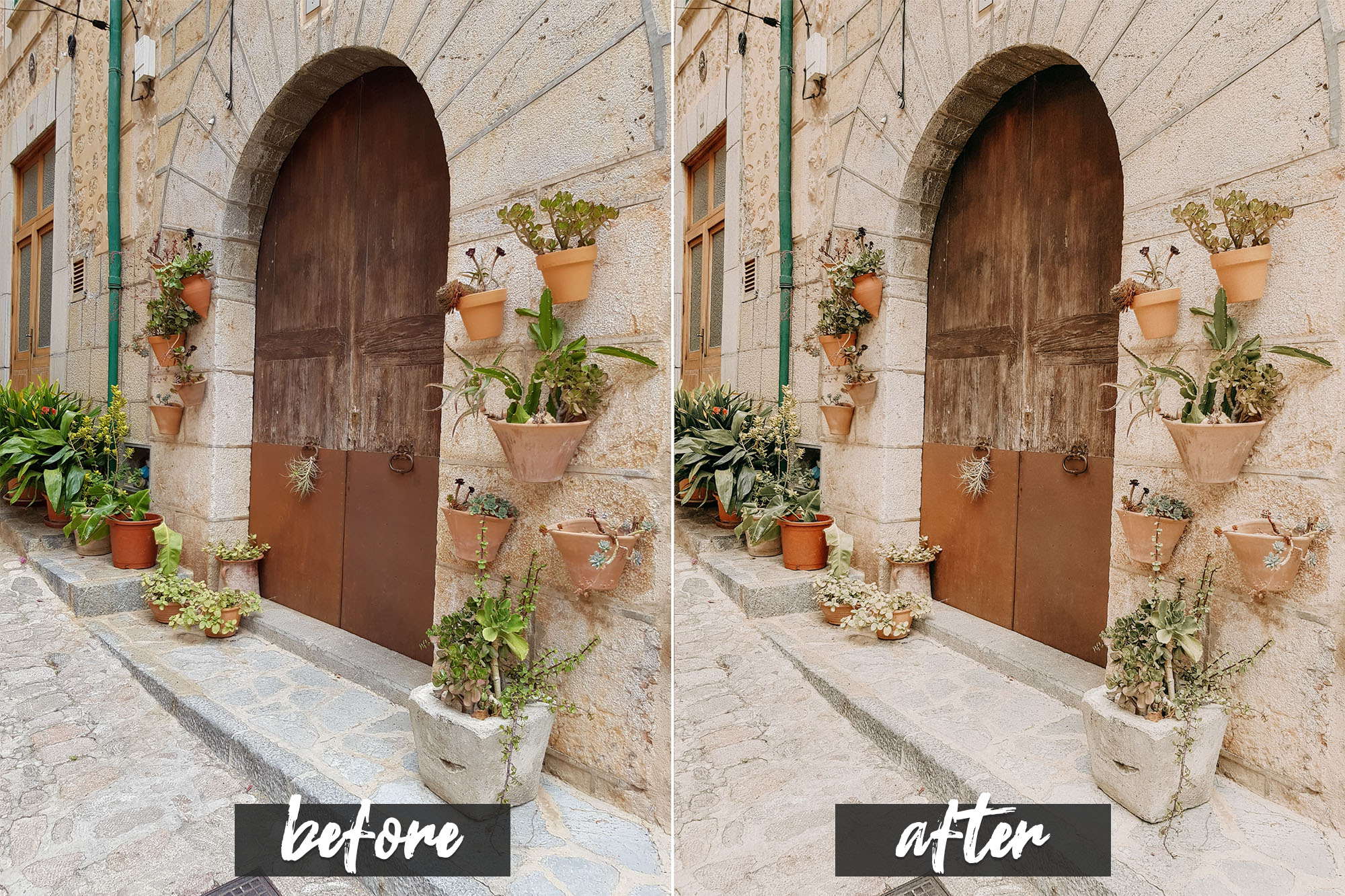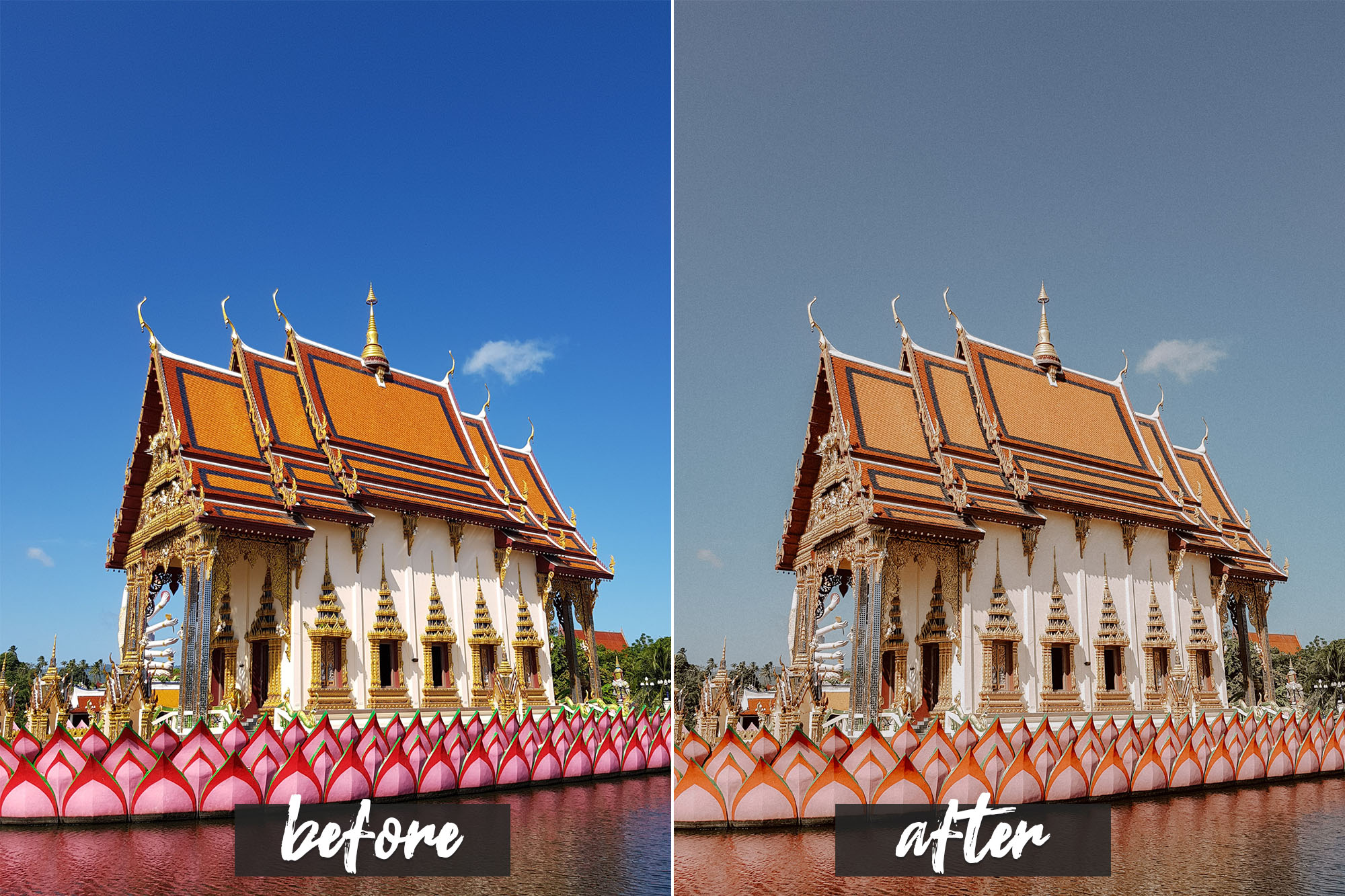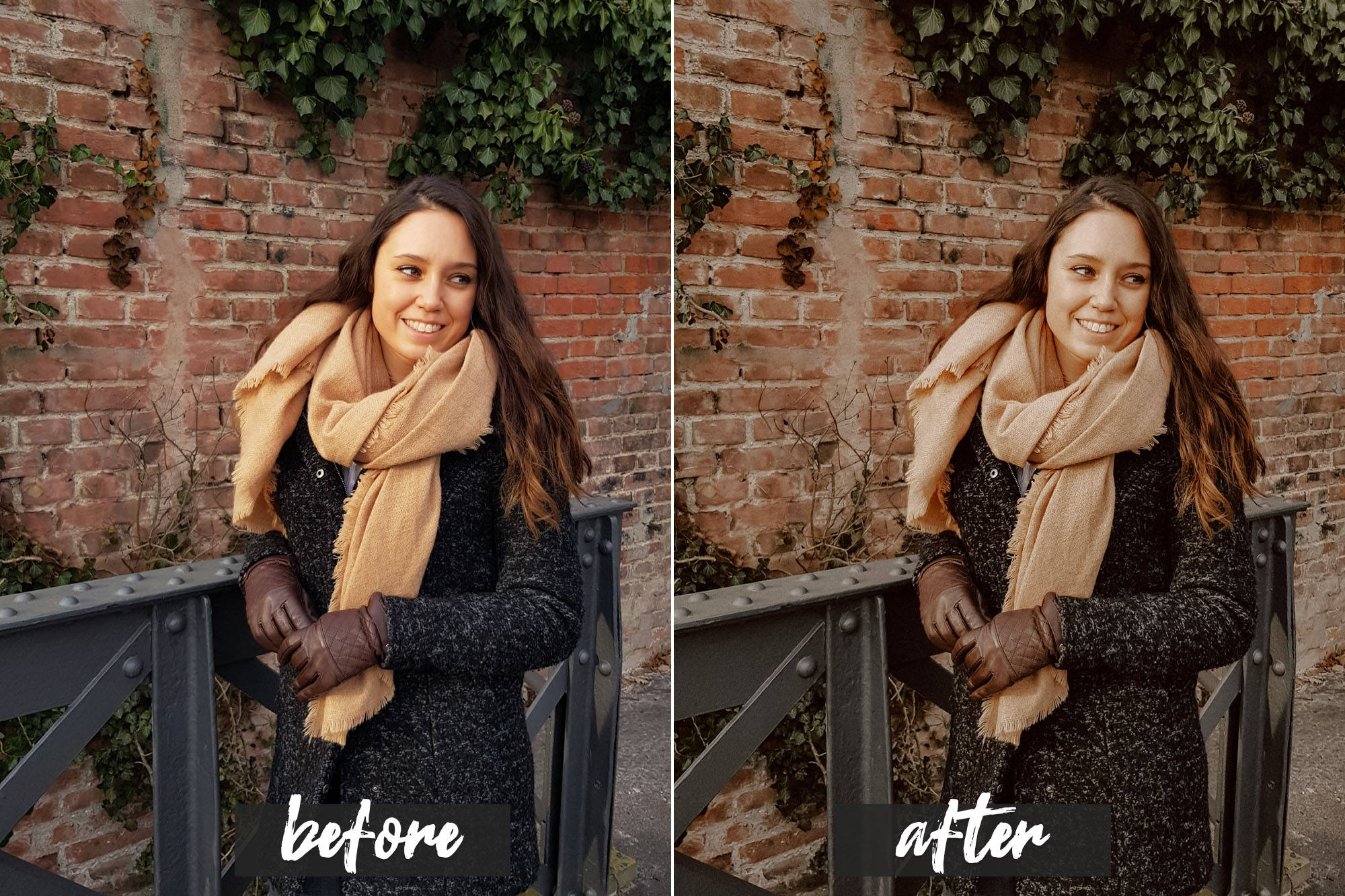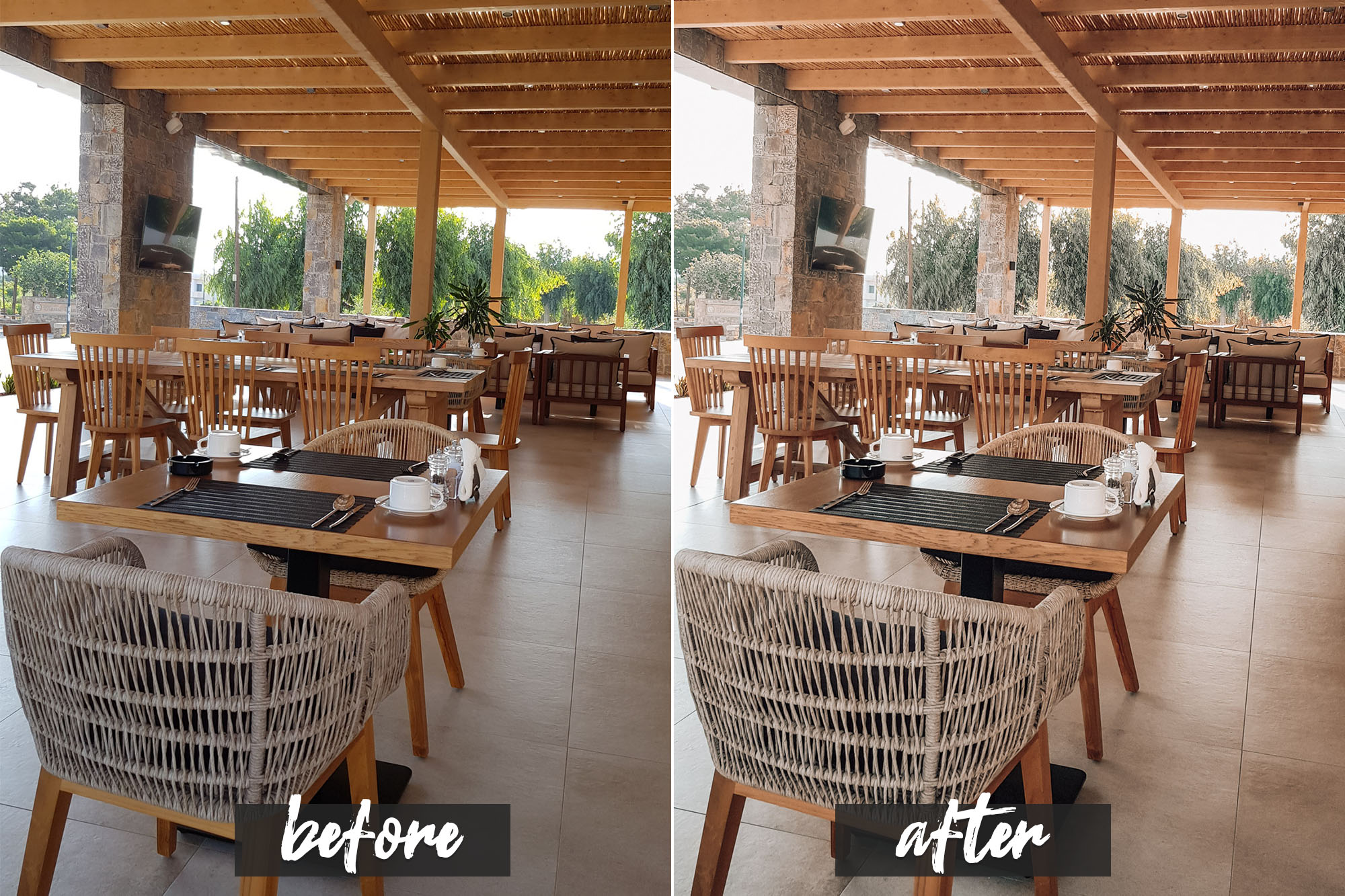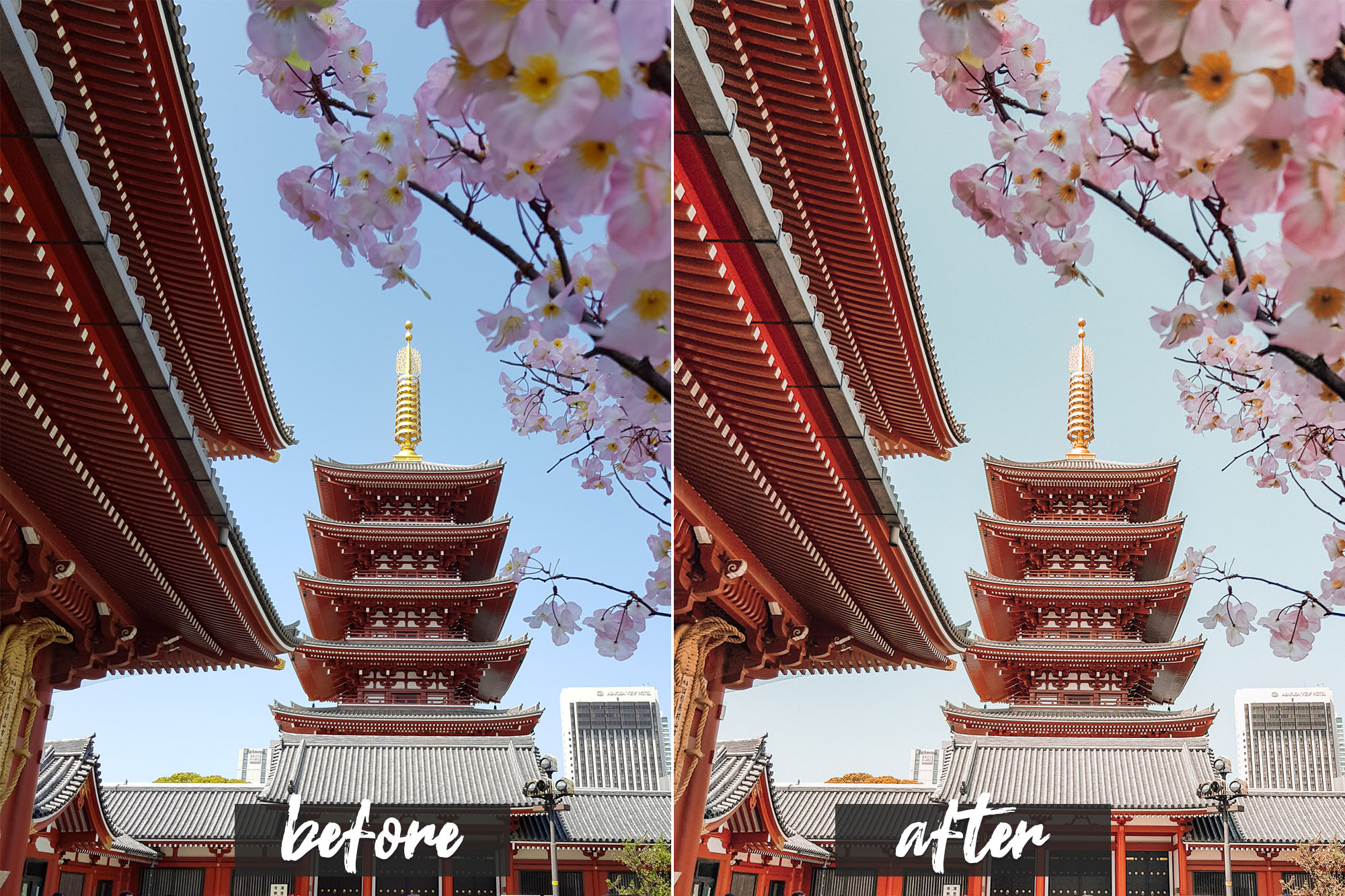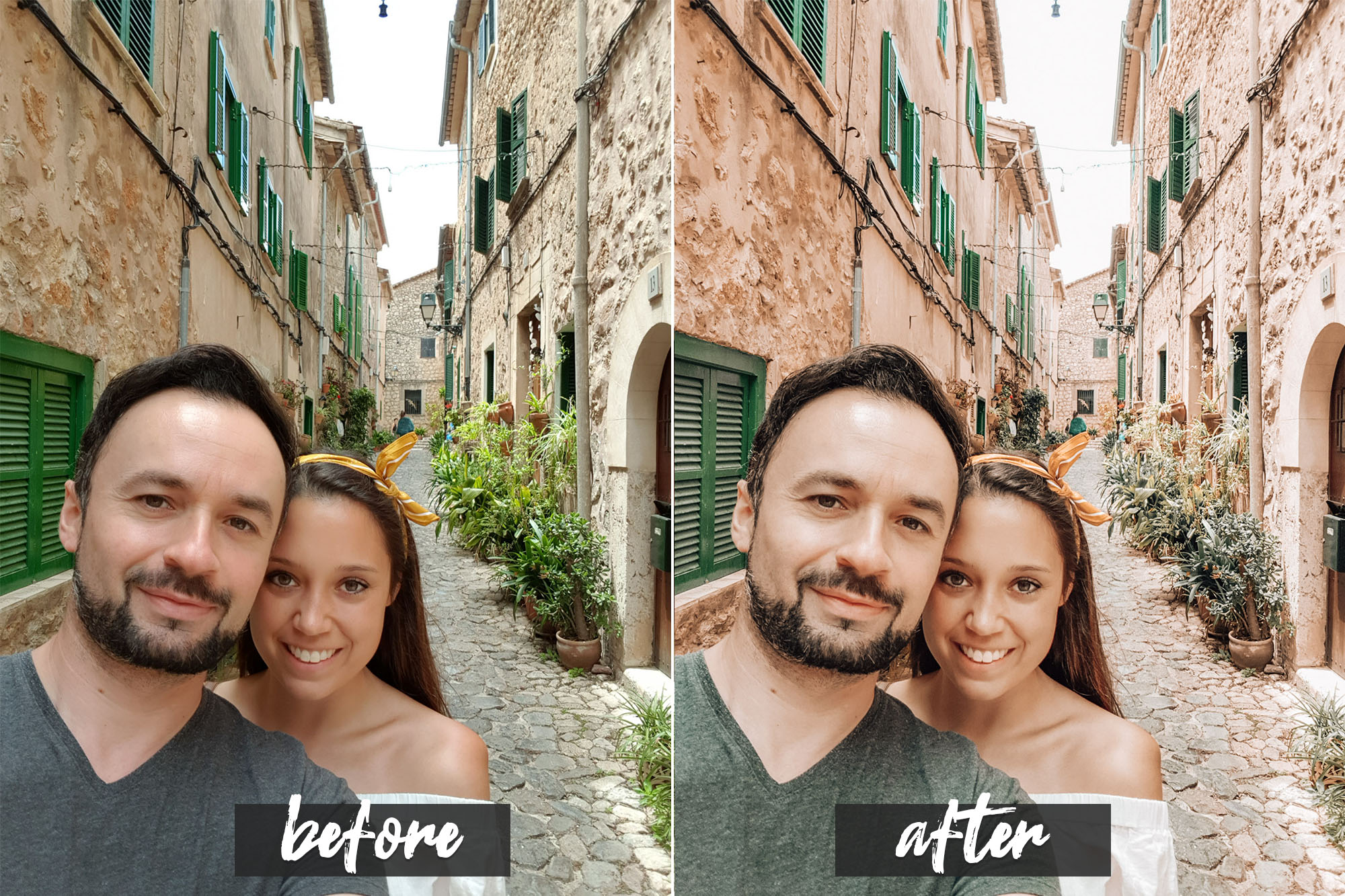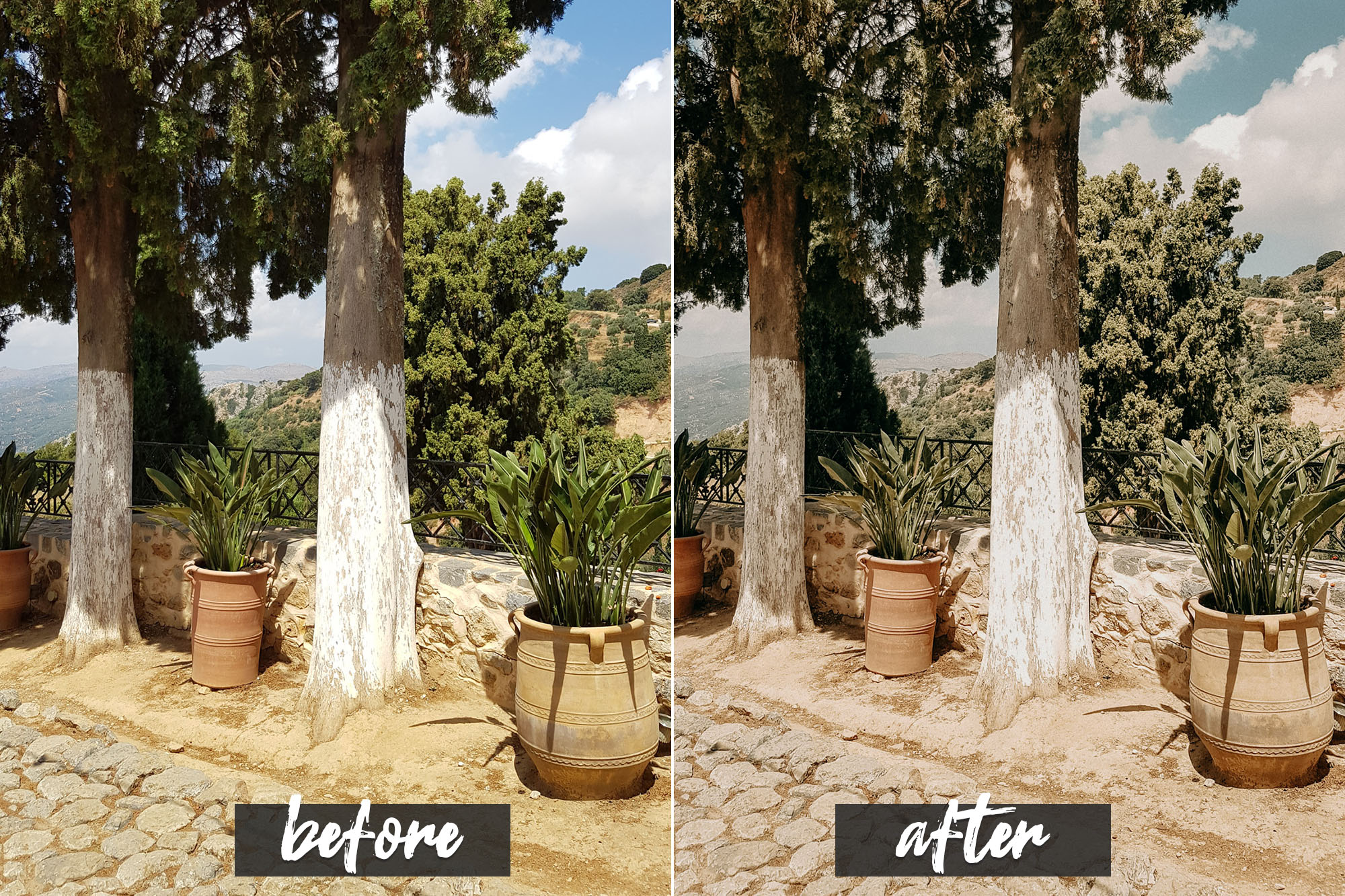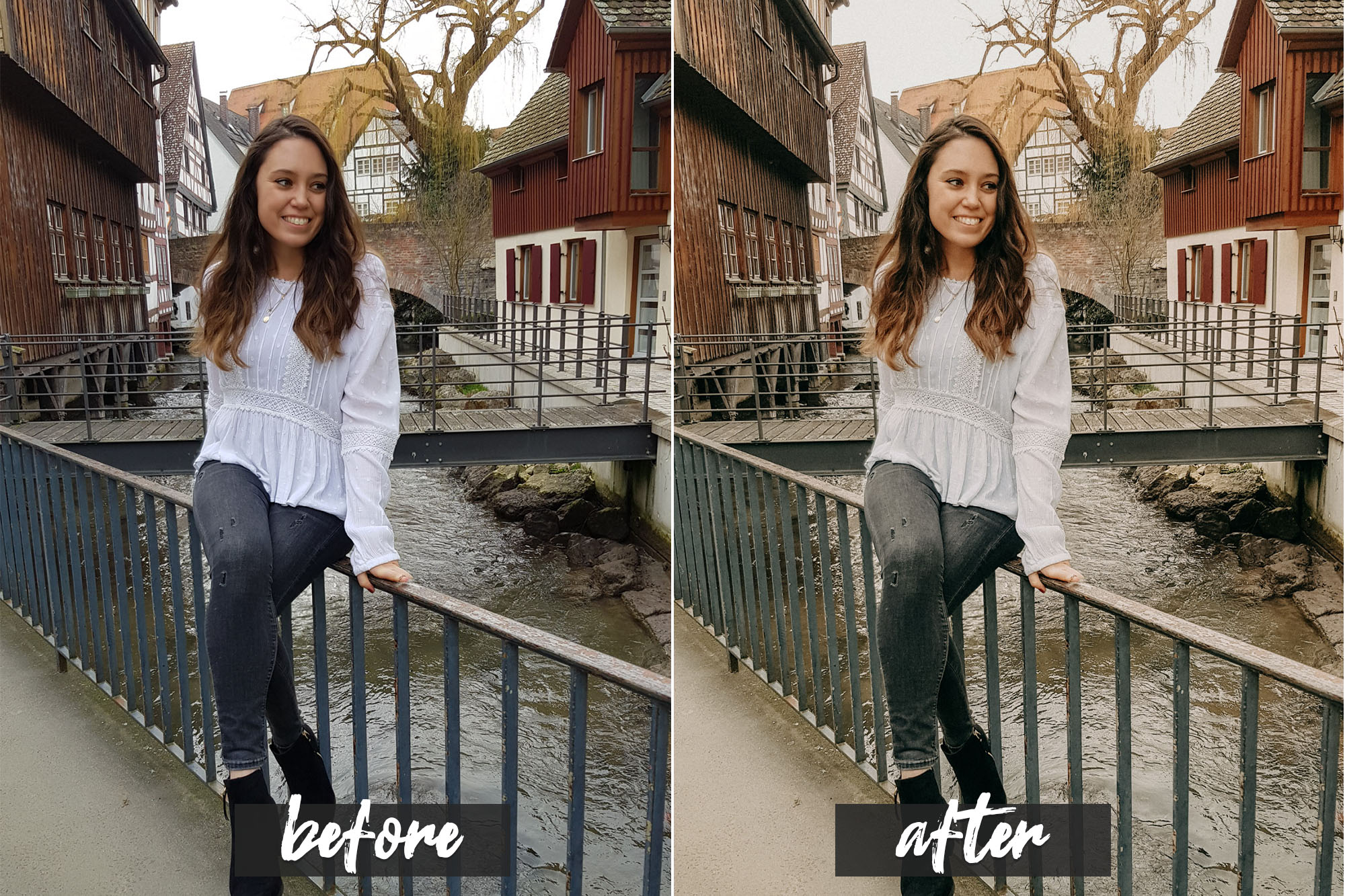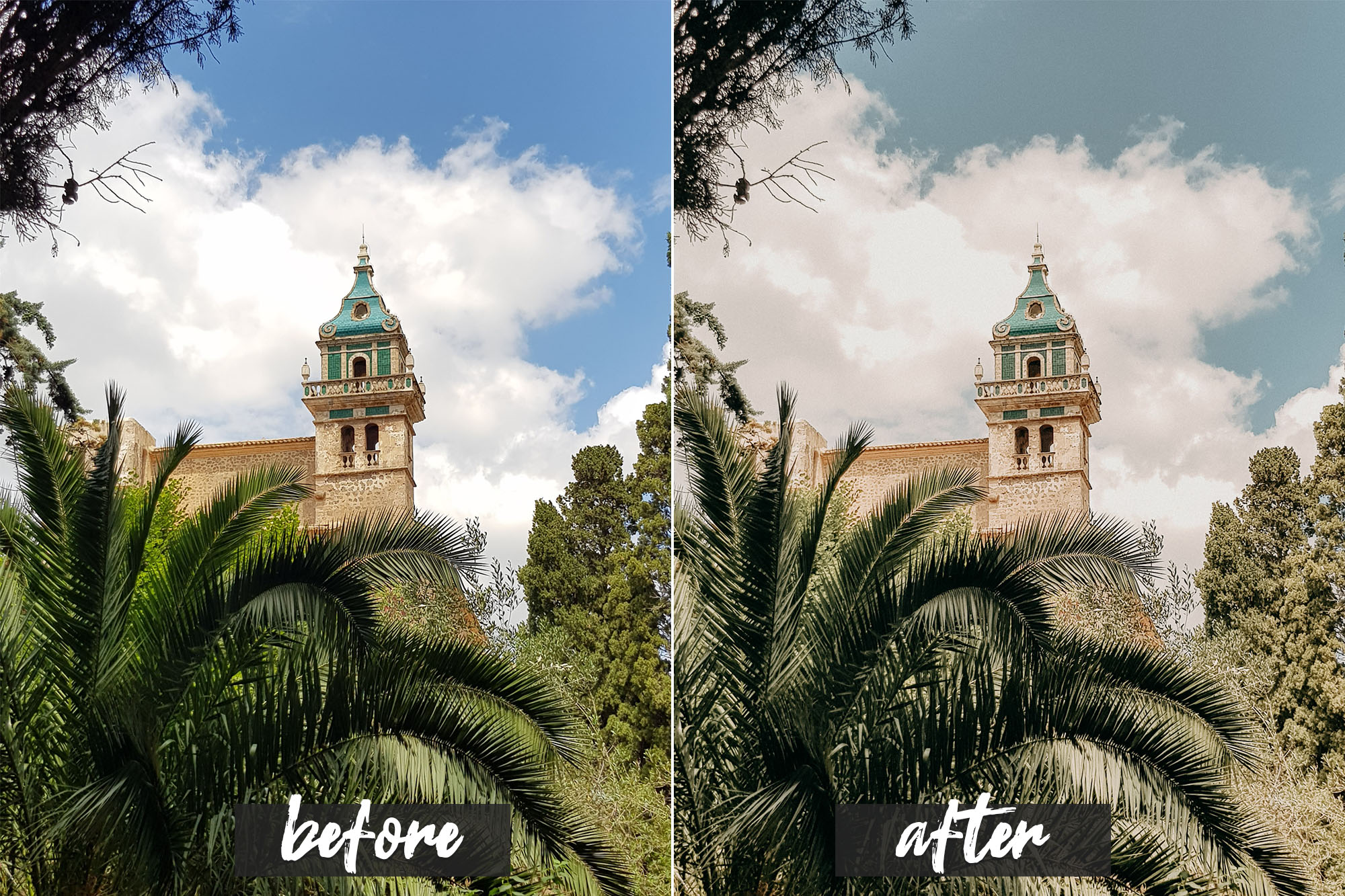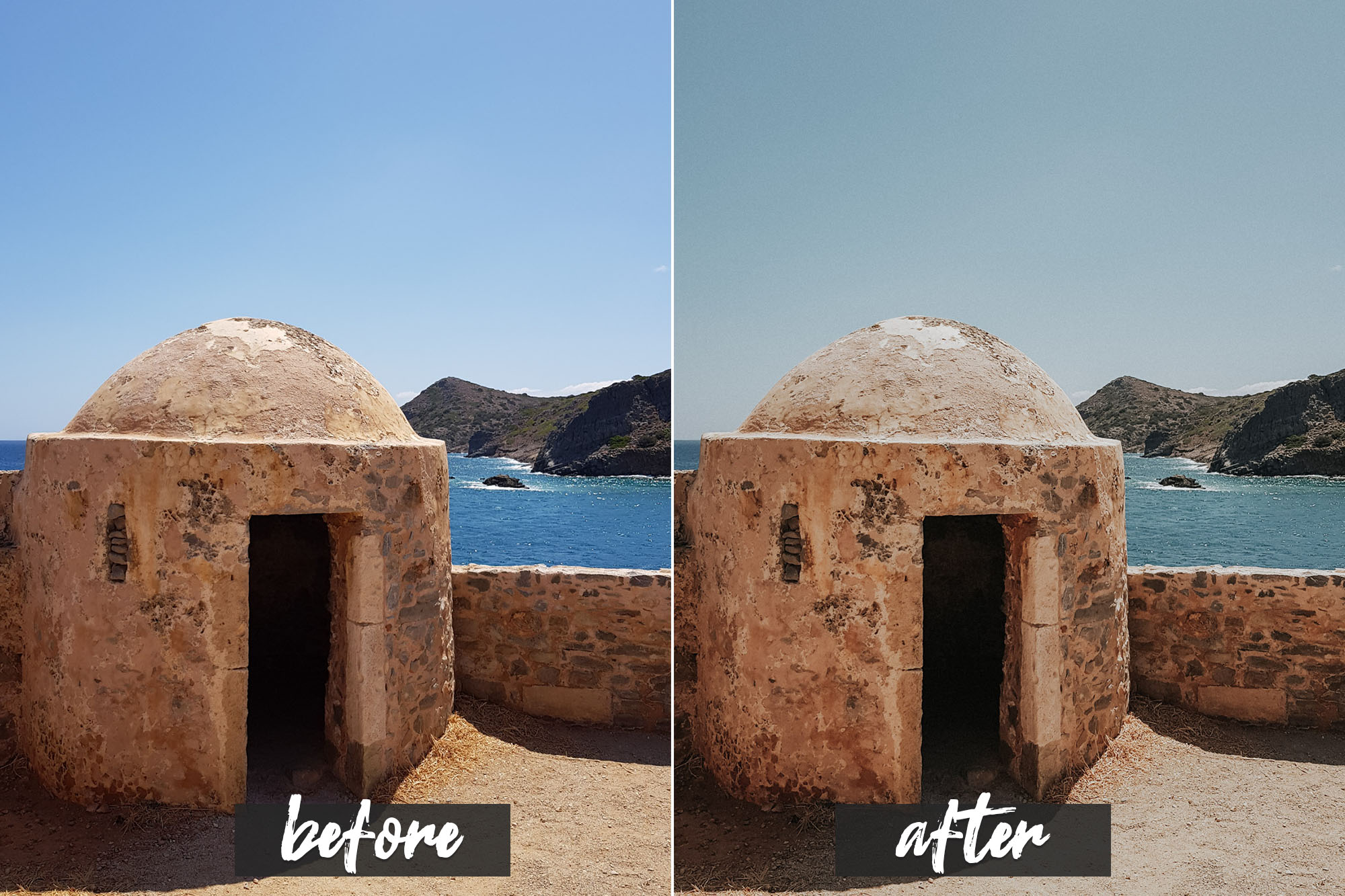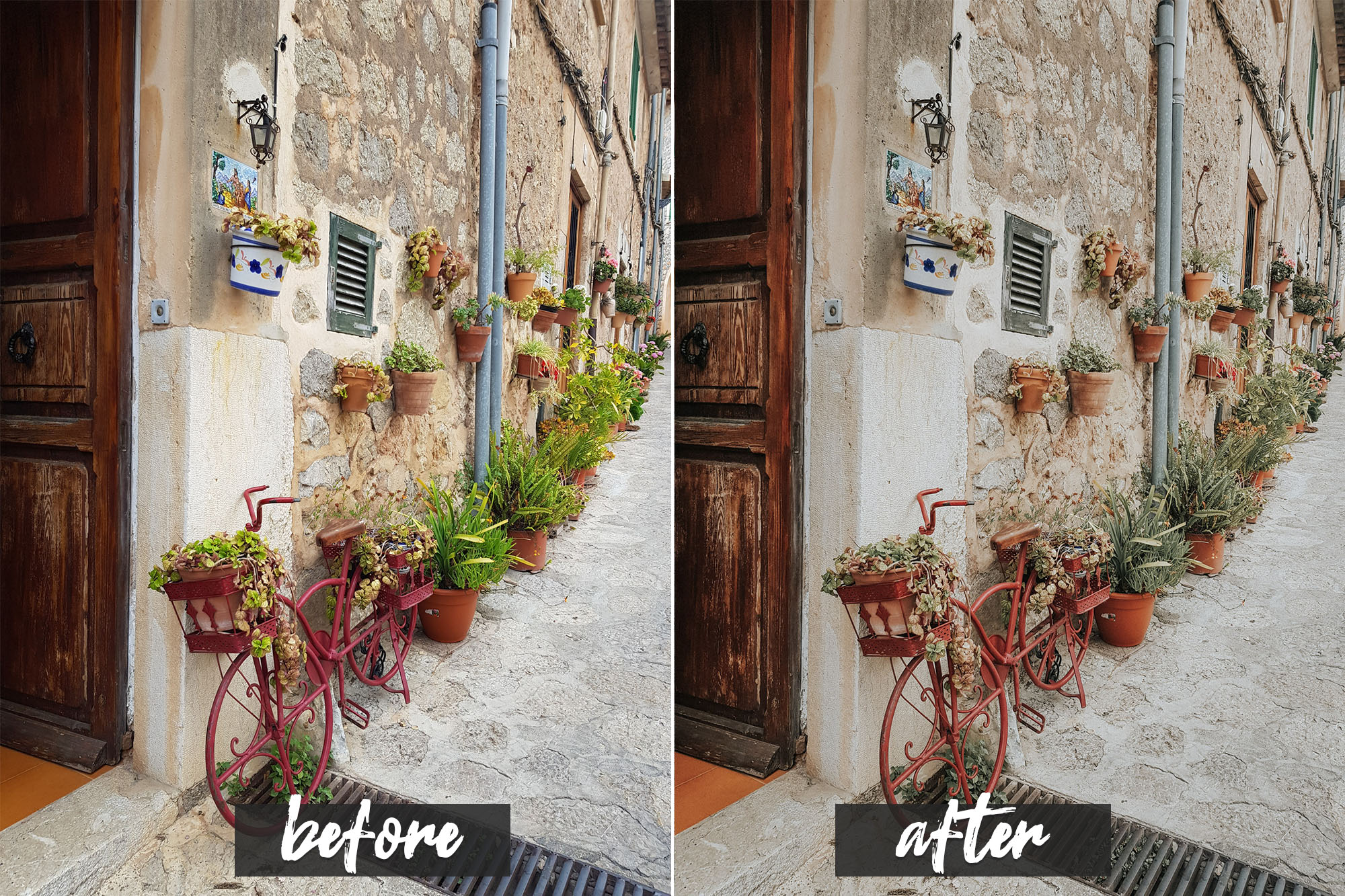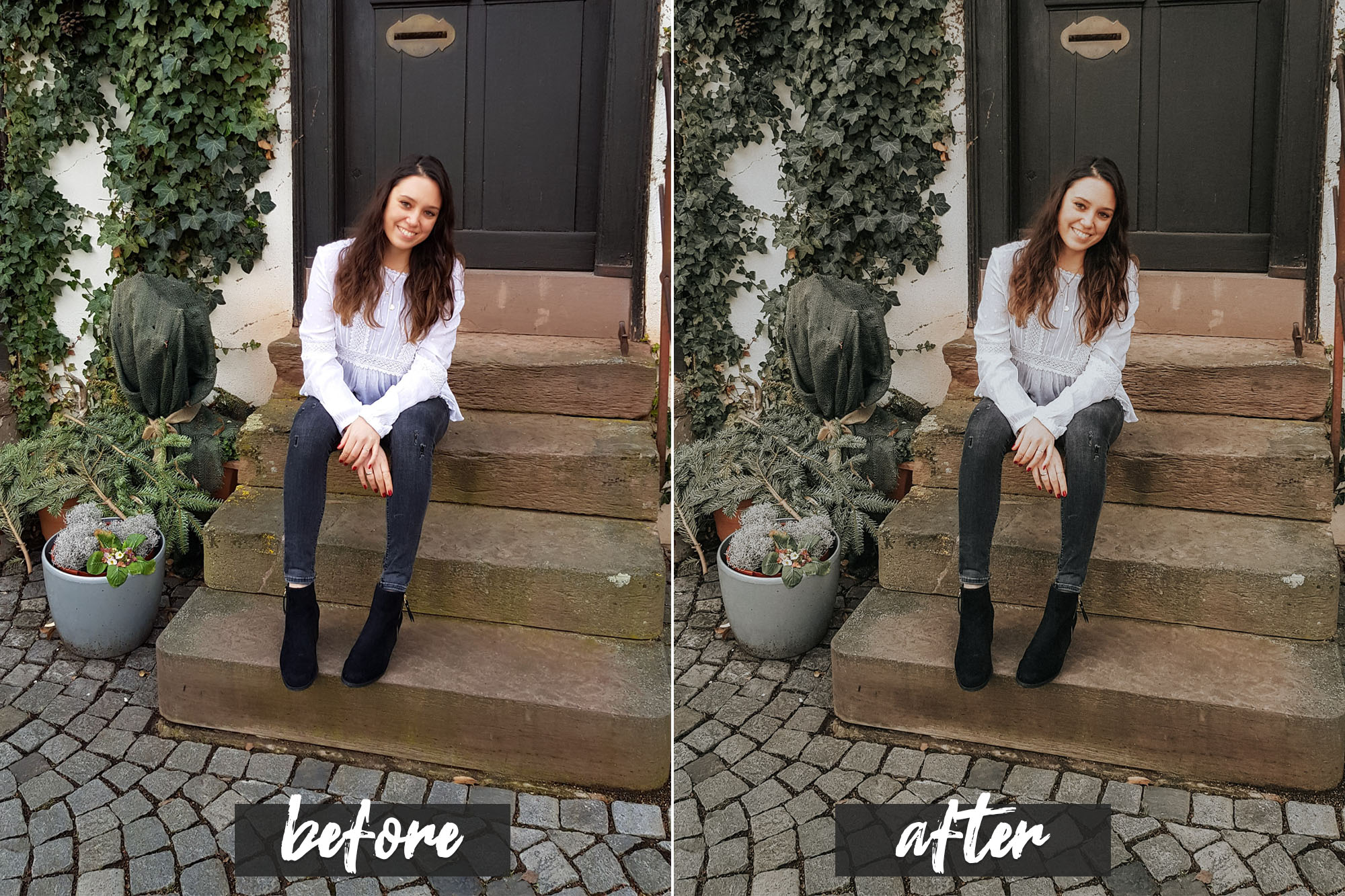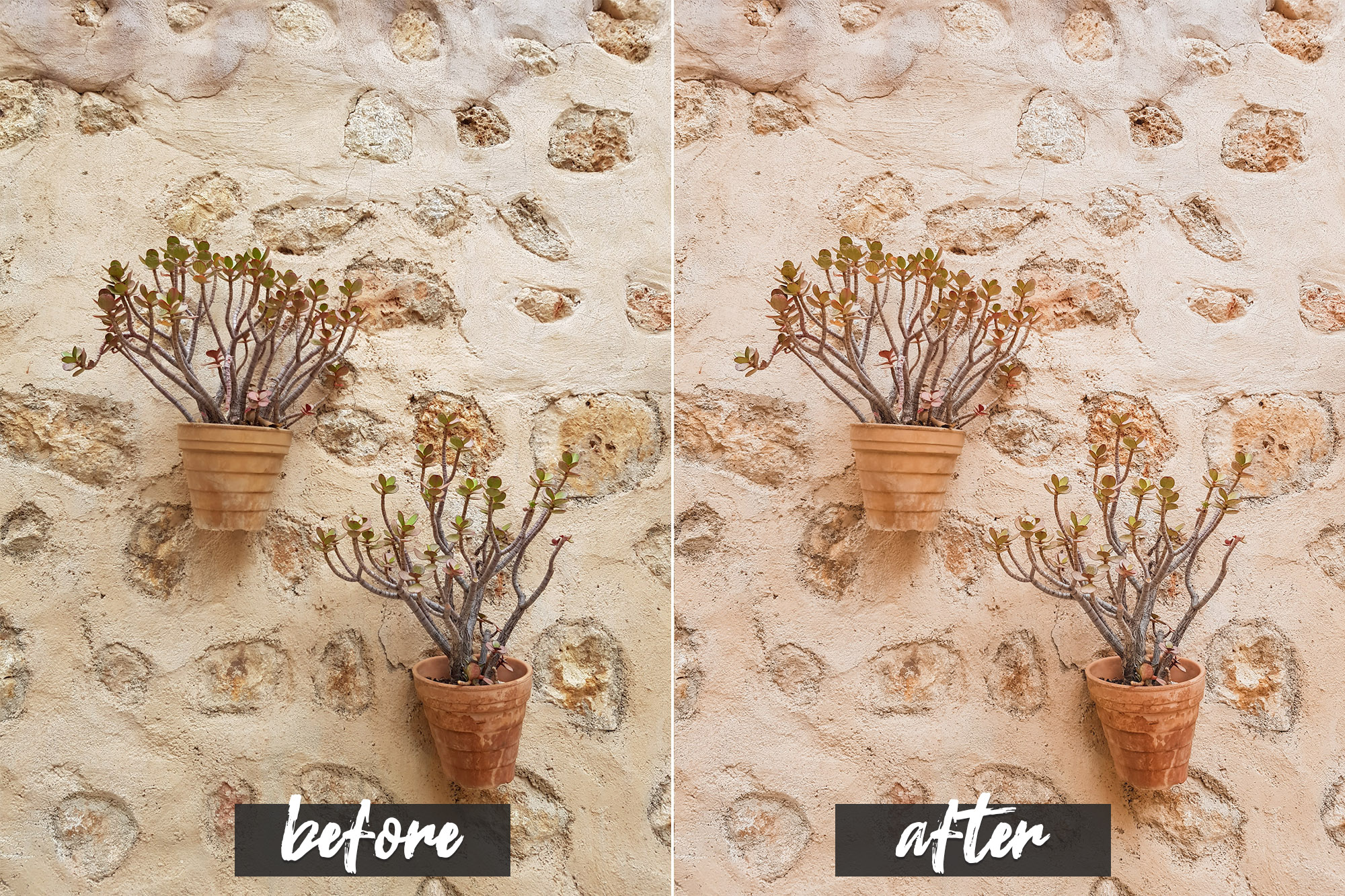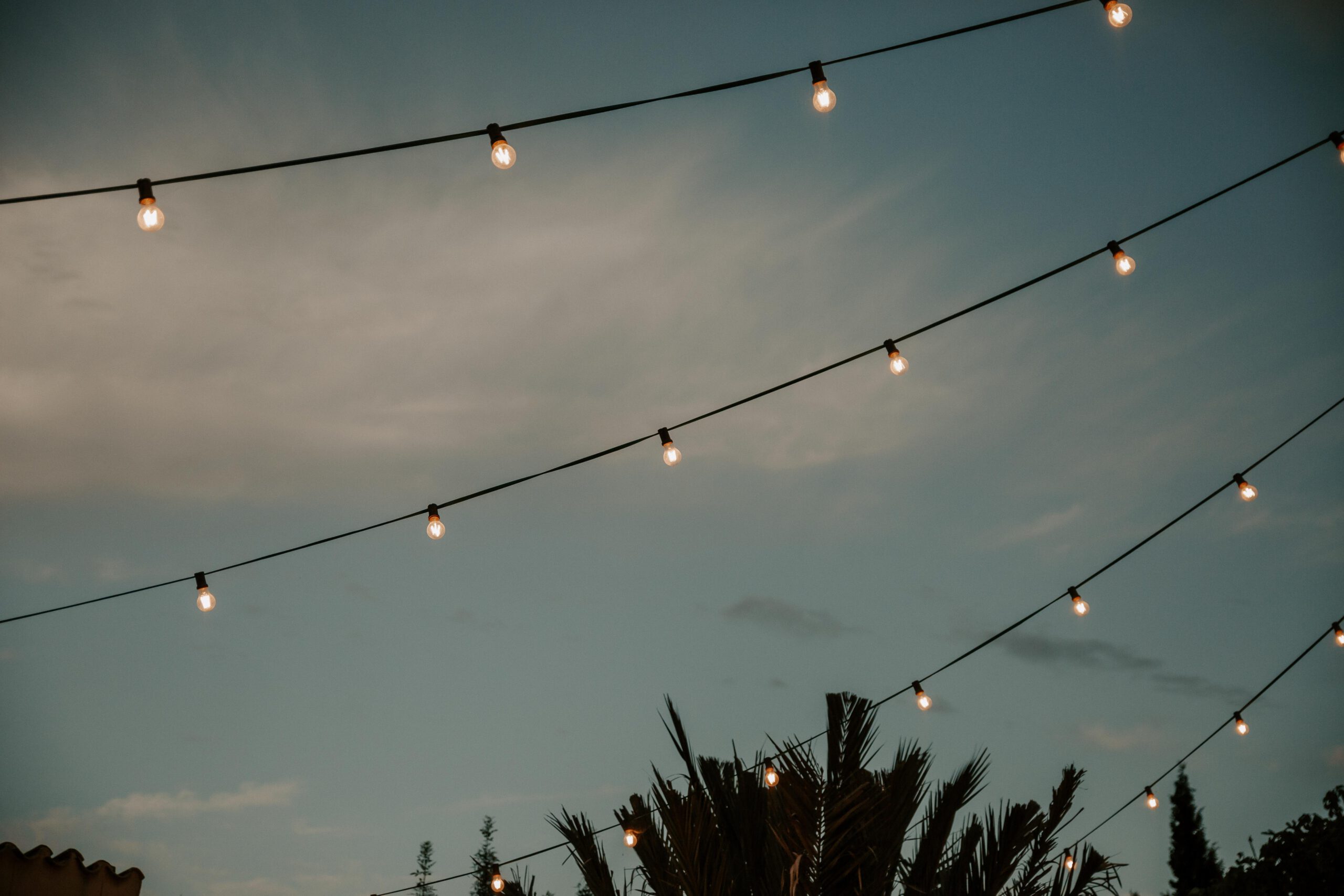 Photo Filter for Influencers, Blogger und photo fans
Editing tipps
Our presets tend to look great with just one click. However all photos are different considering light, background, time of the day, etc. So always try to adjust the exposure and the white balance to improve the look. If you want to change the skin tones, change the slider of "luminance orange".