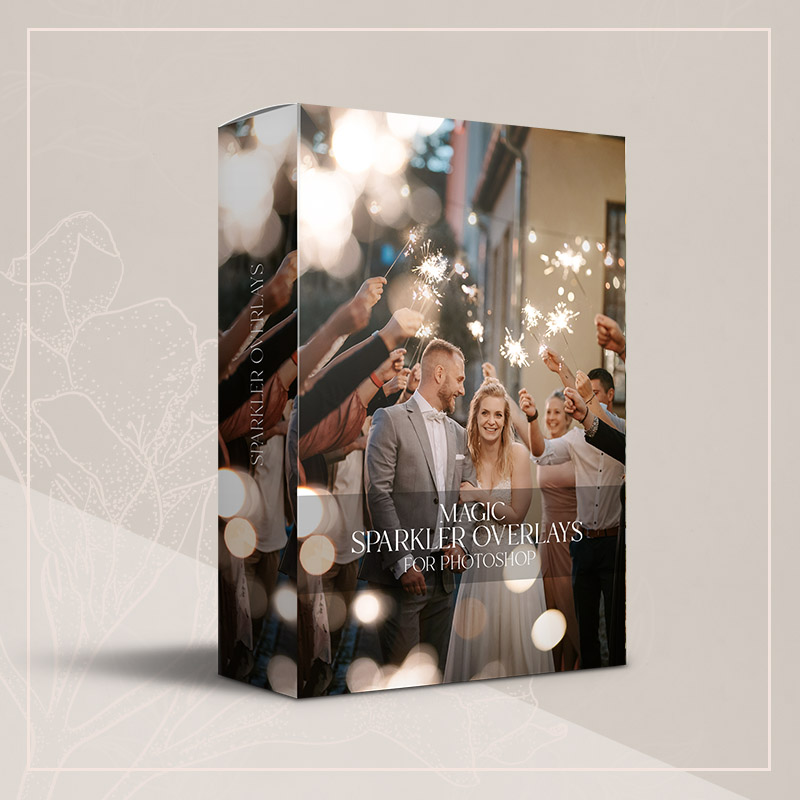 Sparkler Overlays for Photoshop
We've been working on these overlays for a long time, took countless photos and improved the files. Now we are very proud to present you our brandnew Sparkler Overlays for Photoshop.
Maximum flexibility for that WOW-moment
You know this, right?! You took a sparkler photo and there ist still something missing. You want to create that certain WOW-moment, but don't know exactly how to do this.
It doesn't matter if you only want to improve single sparklers or put a complete sparkler frame on your photos.
Our set includes sparkler frames as well as single sparklers ready to use. So you can decide yourself how much extra-WOW your photos need.
Notice
You need Adobe Photoshop (Desktop version) or similar editing software to use the sparkler overlays. The overlays are provided as .JPG-files with a resolution of 6.000 x 4.000 pixels (400dpi).
We provide a 60 days money back guarantee for this product after purchase.
Package includes
48 sparkler overlays, including
- 24 sparkler frame overlays (horizontal and vertical form)
- 24 single sparkler overlays
- quick manual
Price: 39,- Euro (+ VAT)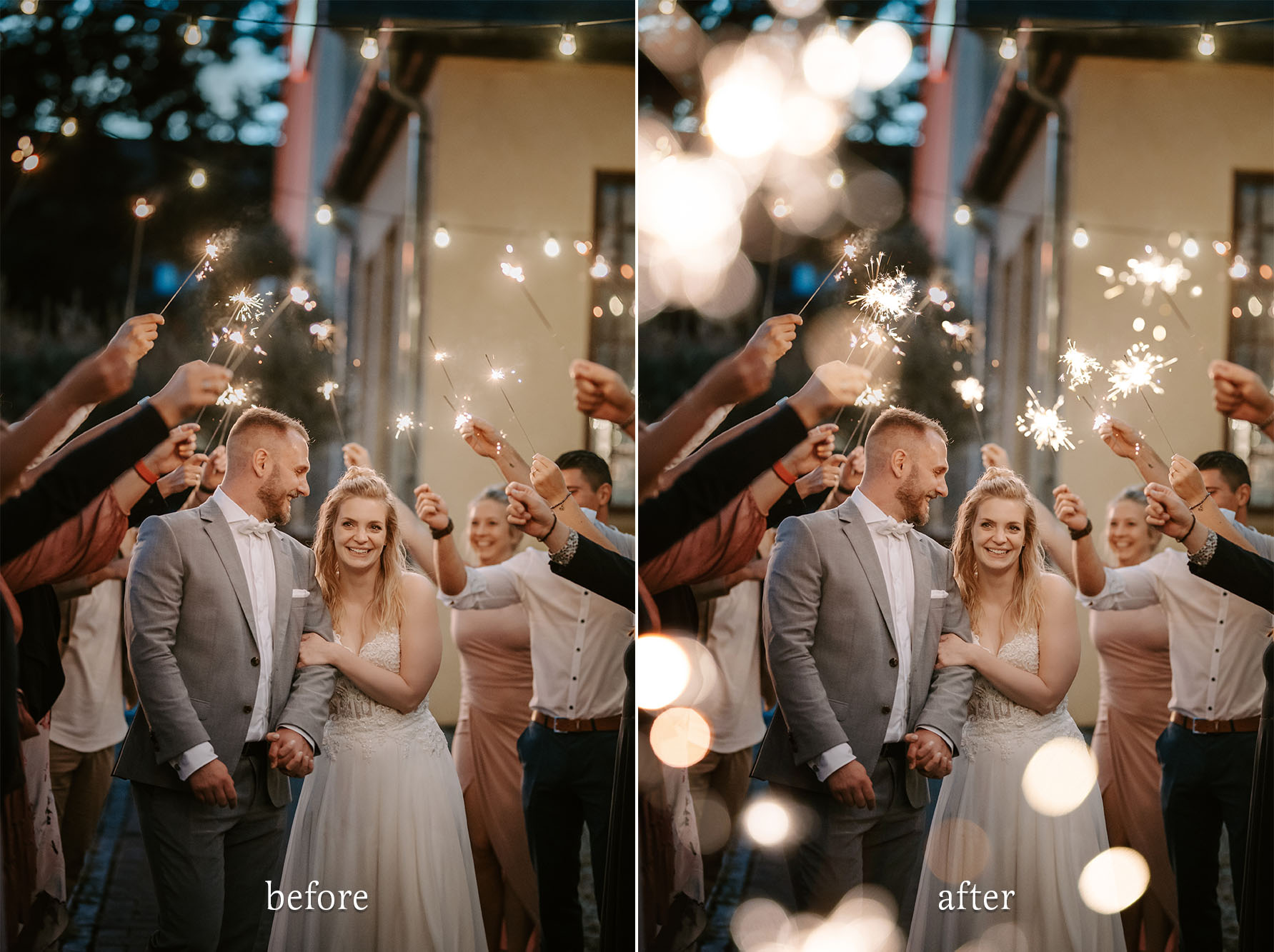 Our sparkler frames can be used flexibly for all kind of sparkler photos. It doesn't matter if horizontal or vertical, simple or with that extra WOW-moment.
24 different frames provide maximum flexibility.
Our overlays can even be used in sunset photos for even more magic.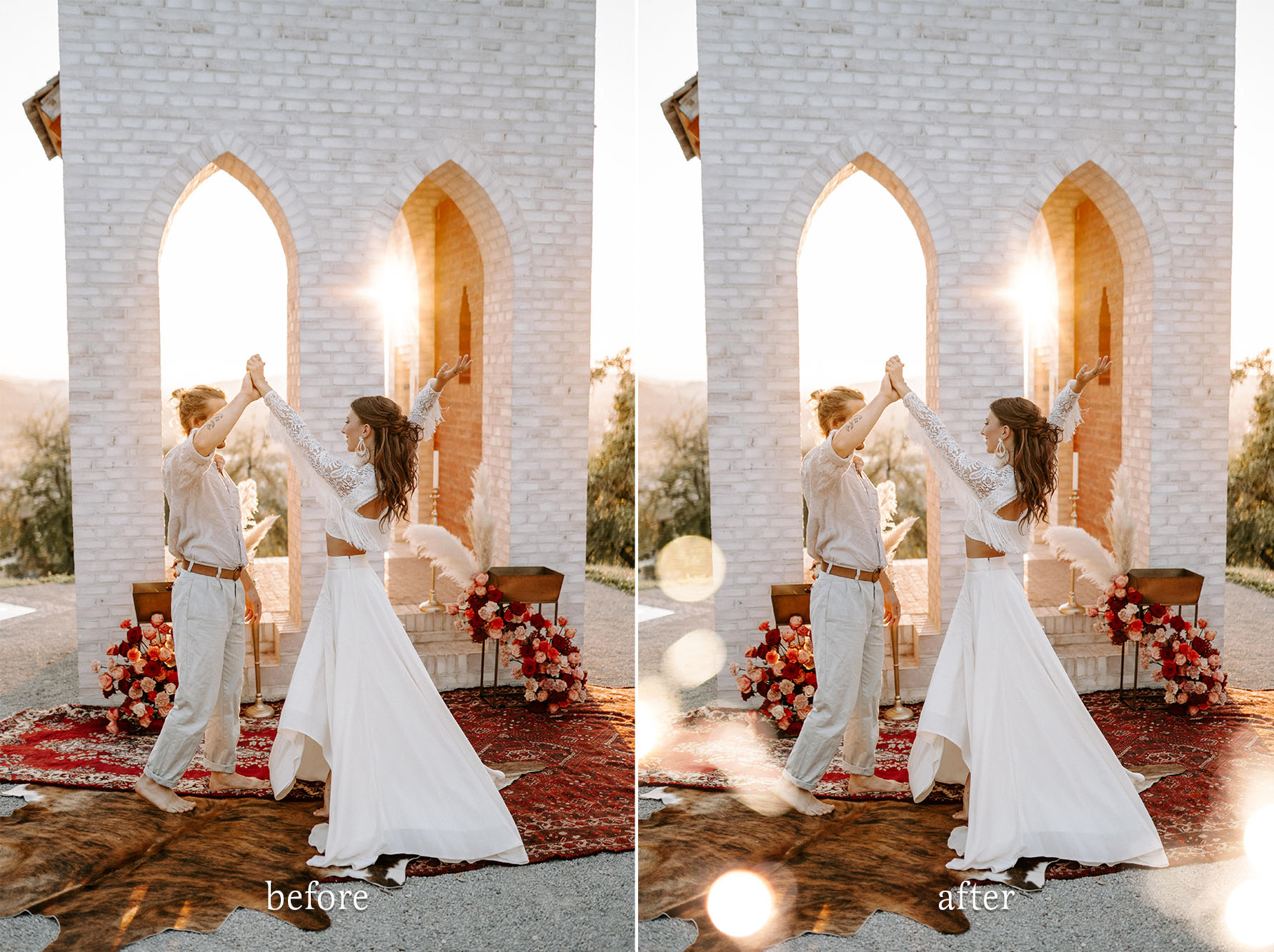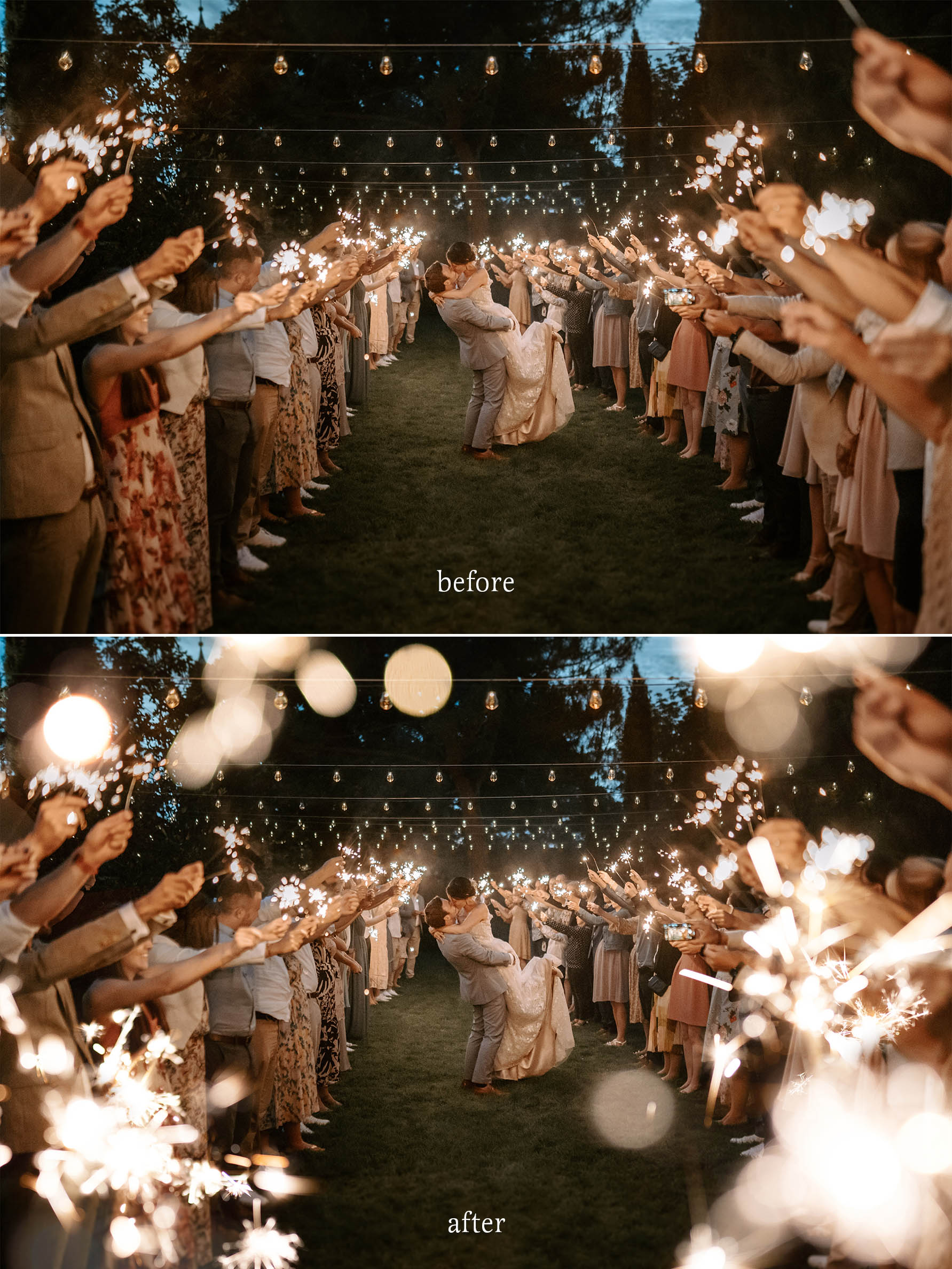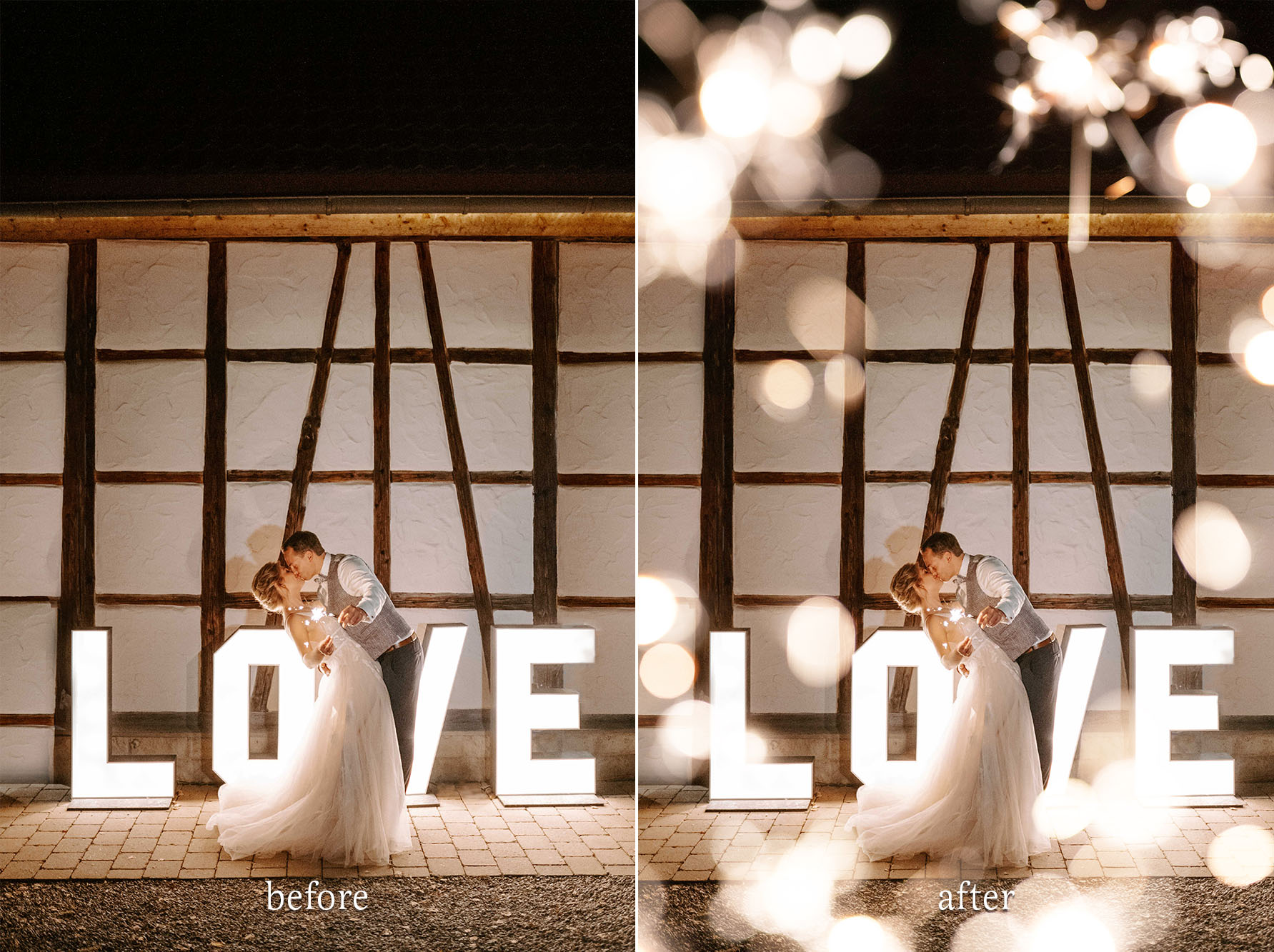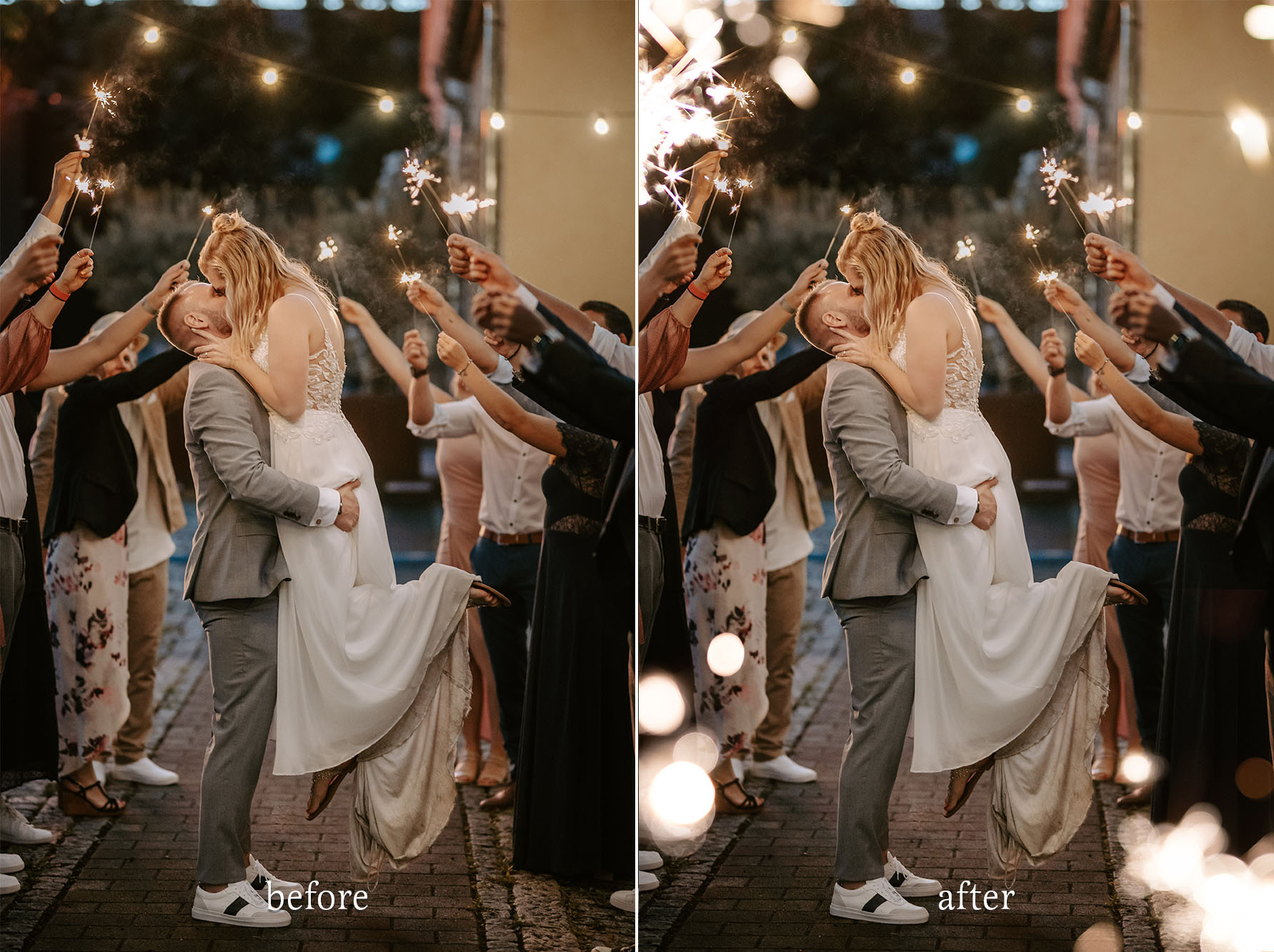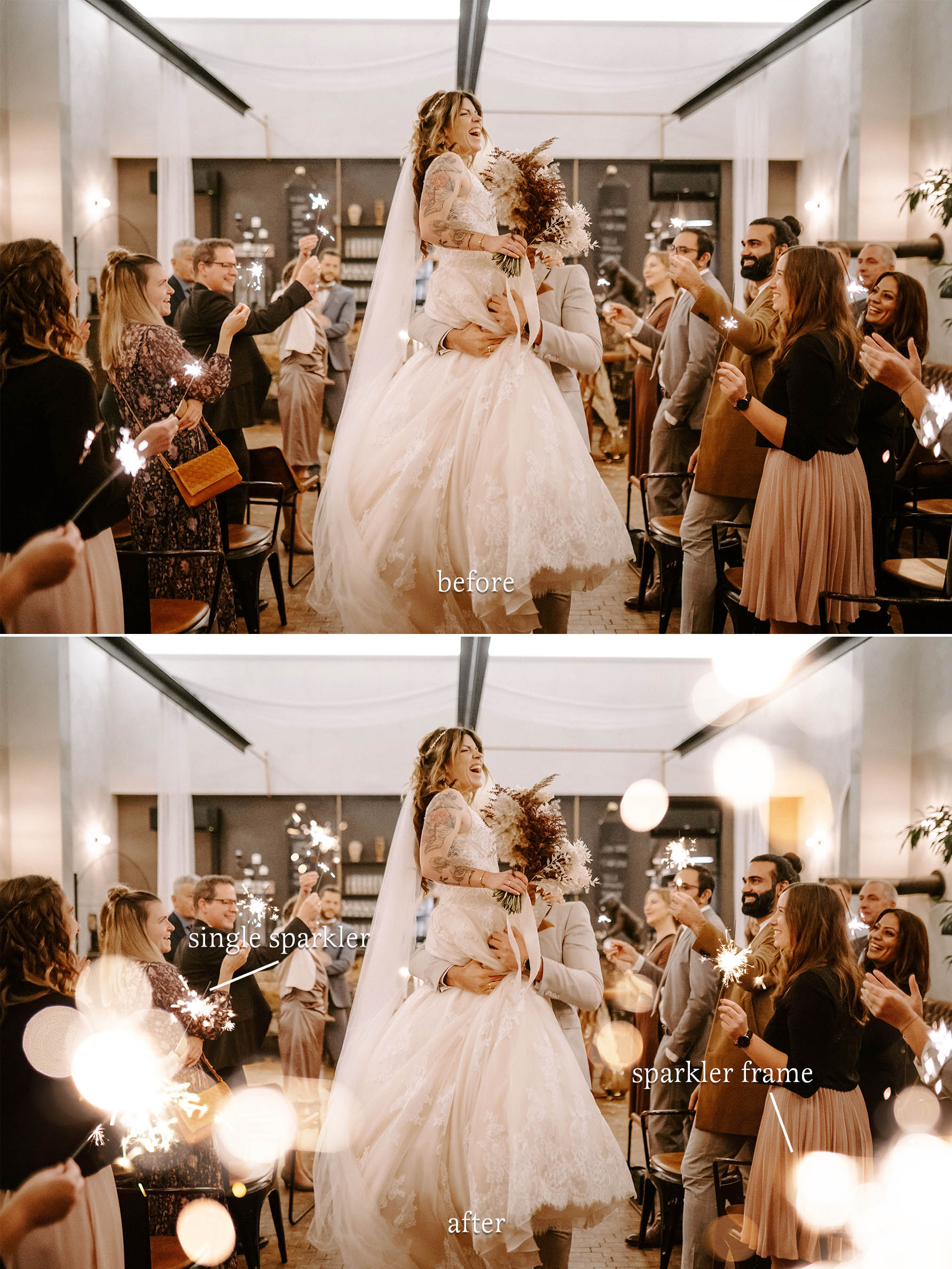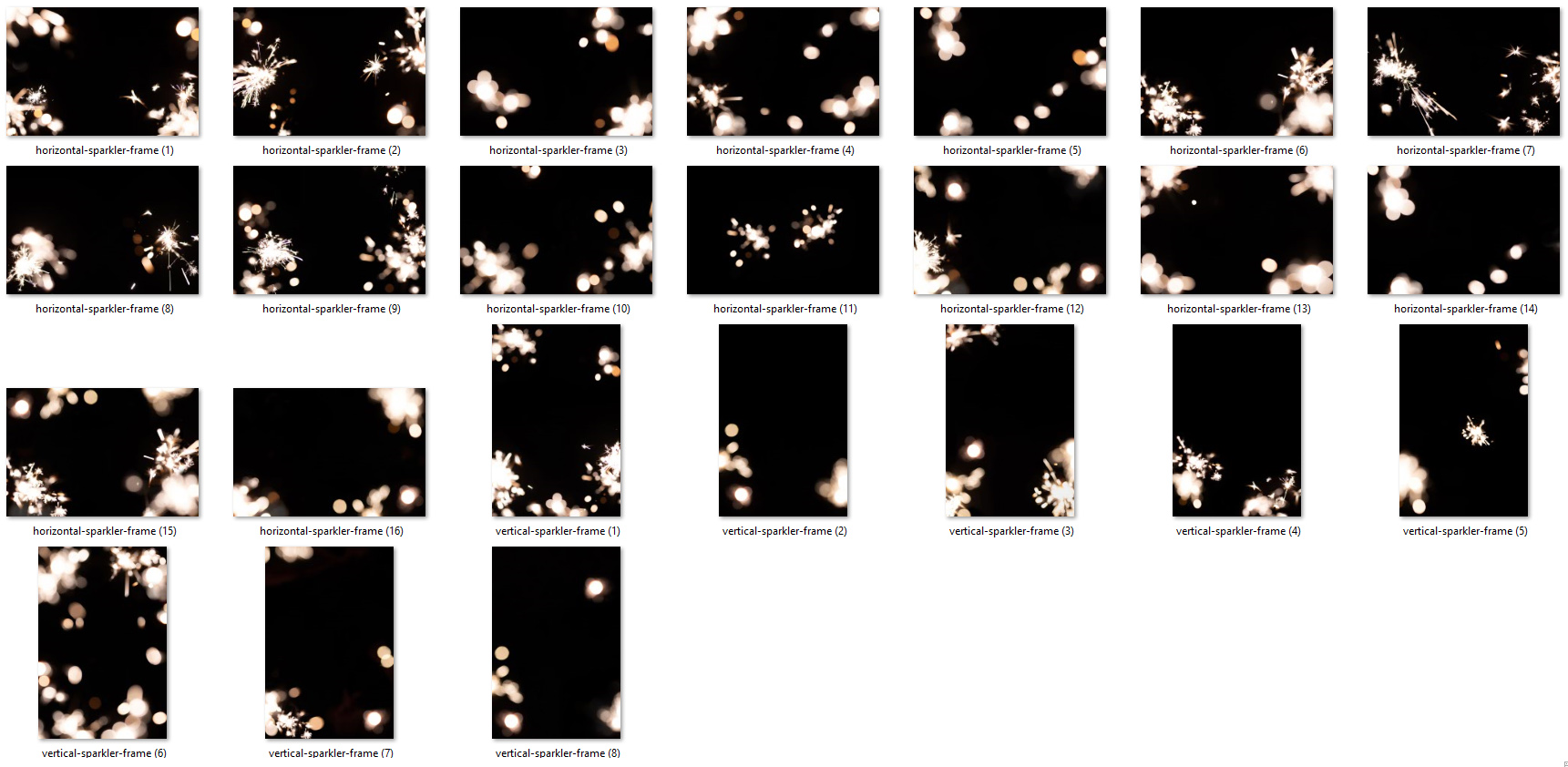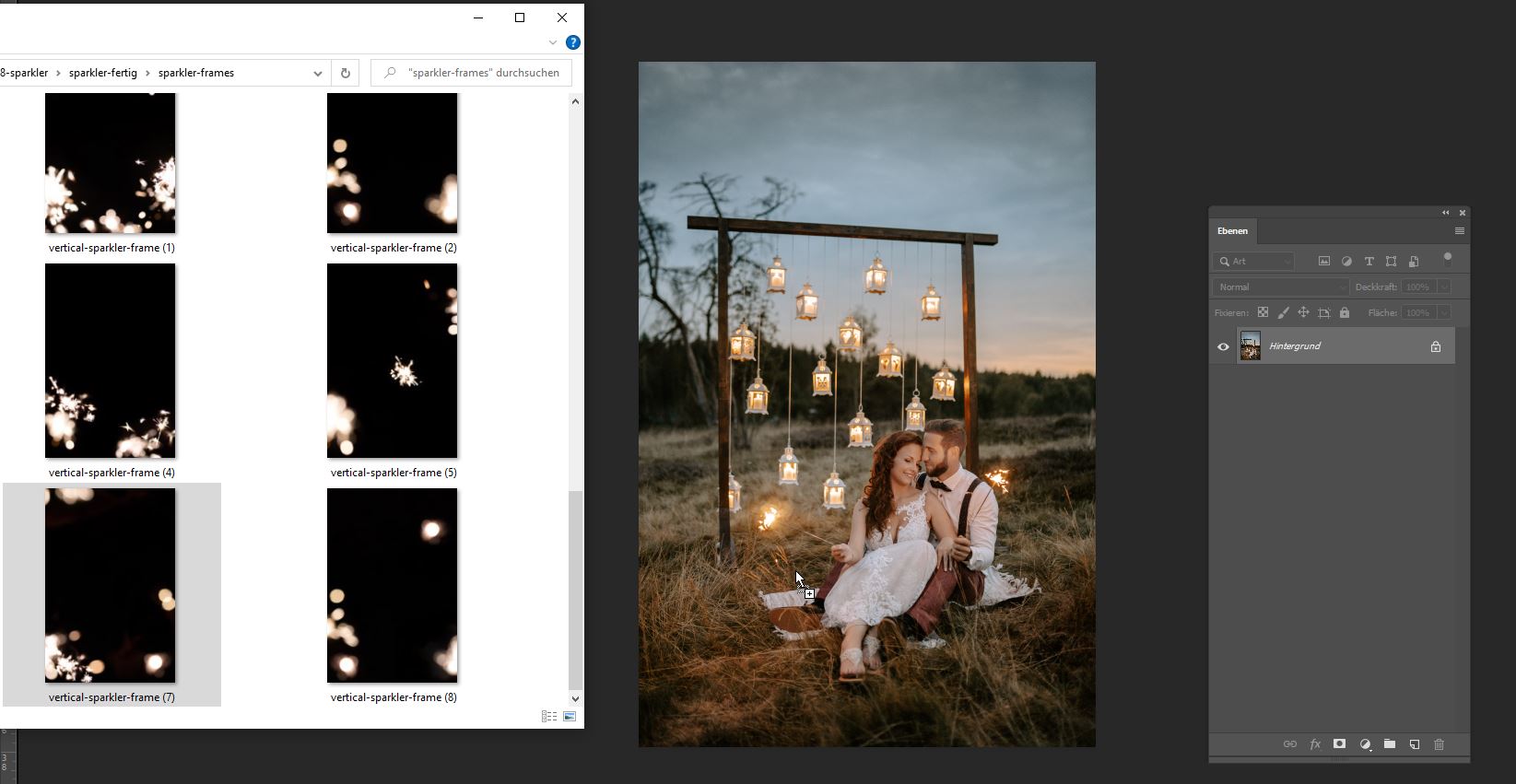 Step 1: Drag and drop the overlay on your photo in Photoshop.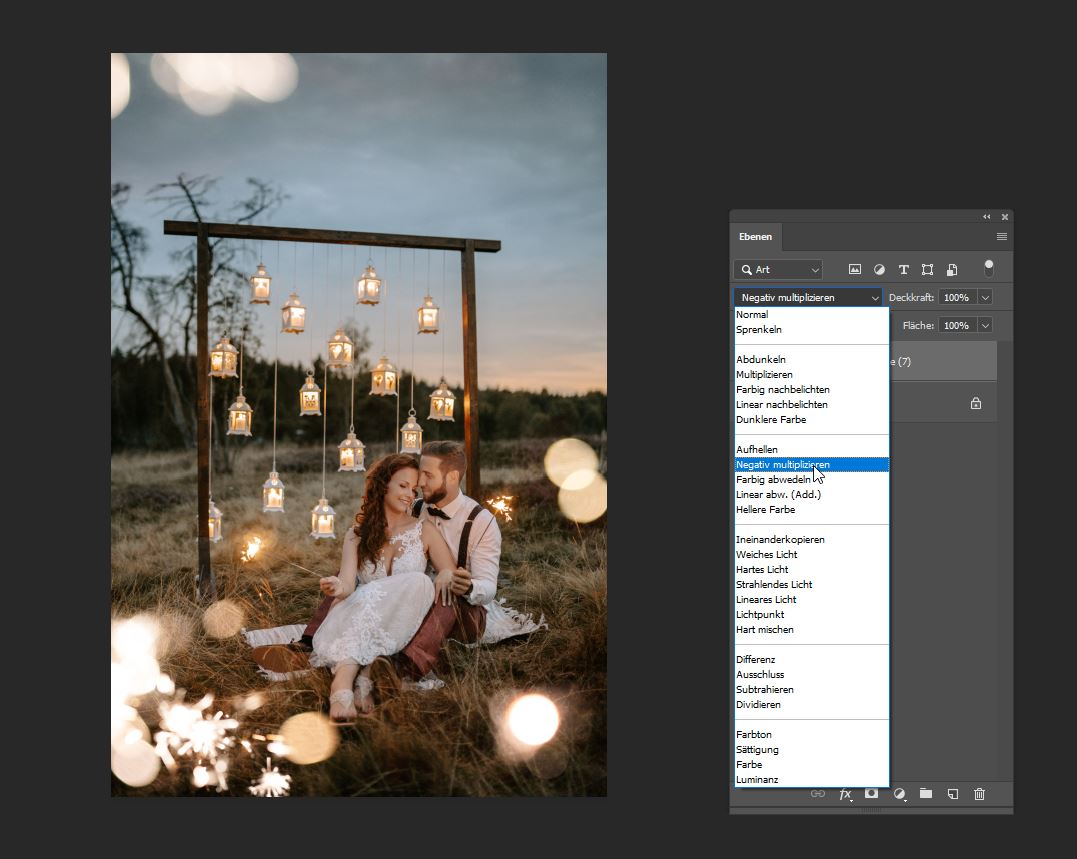 Step 2: Choose "Screen" in the layer window for your overlay layer.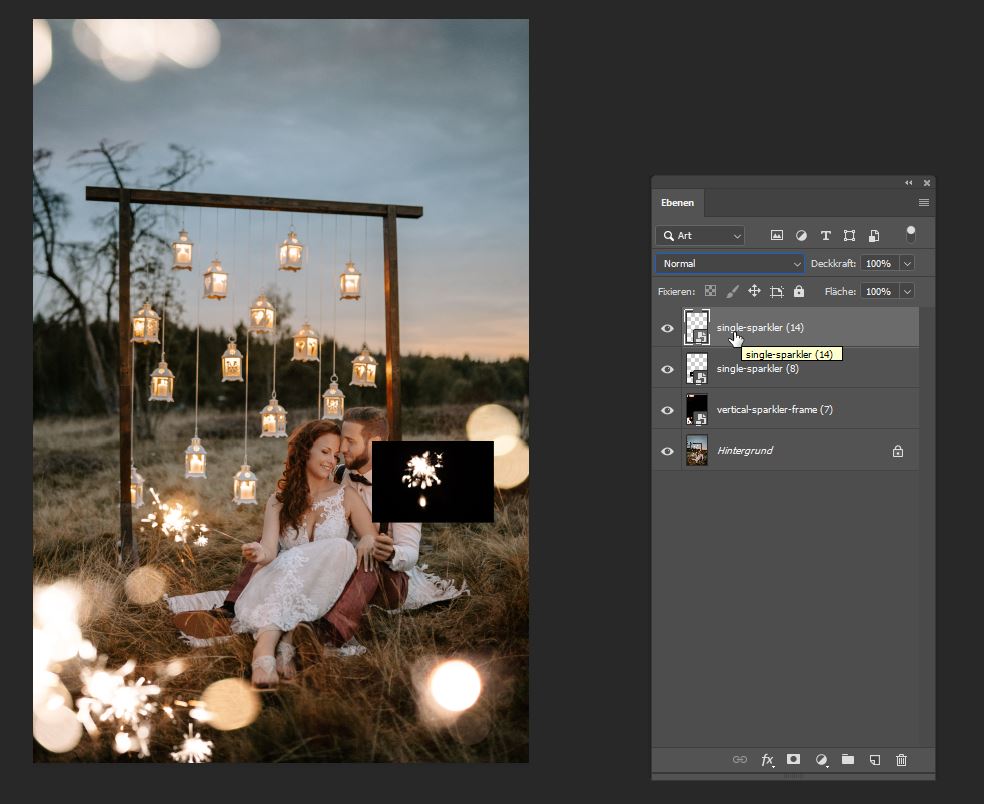 Step 3: Place as many frame and single sparkler overlays as you need. You can even adjust the overlays by using the eraser/rubber-tool or changing the layer opacity.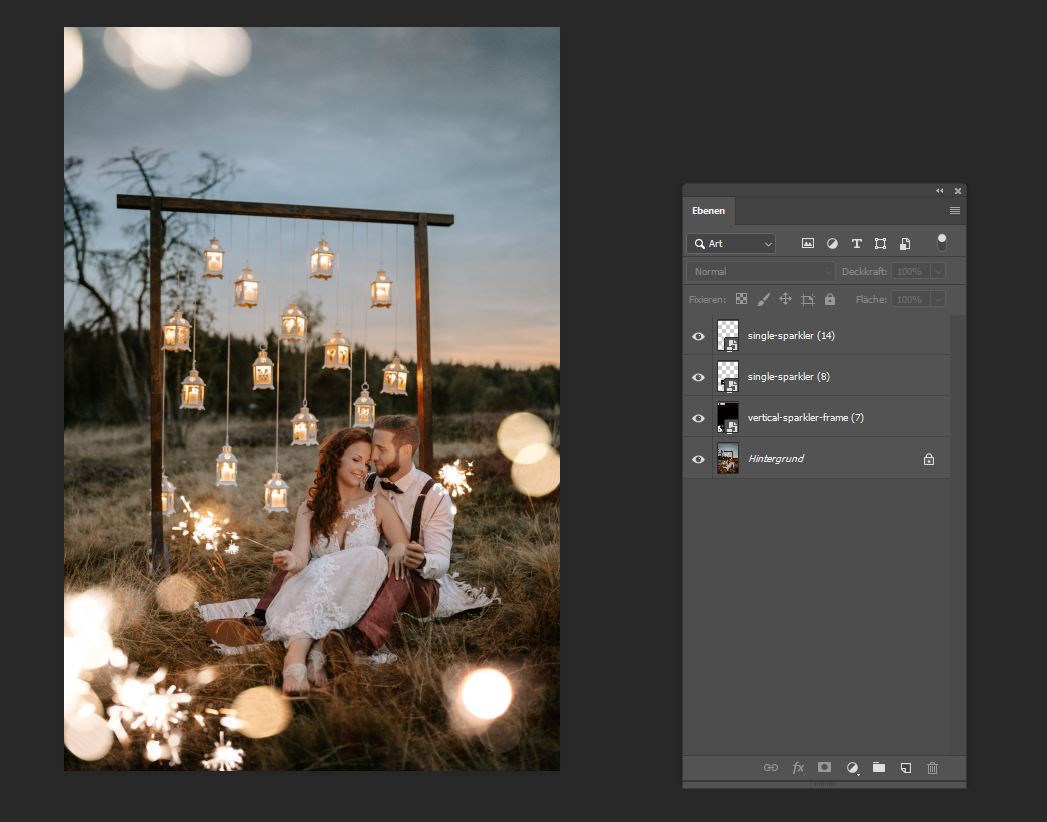 Step 4: Put a little magic into your photos and create that certain WOW-moment for your clients.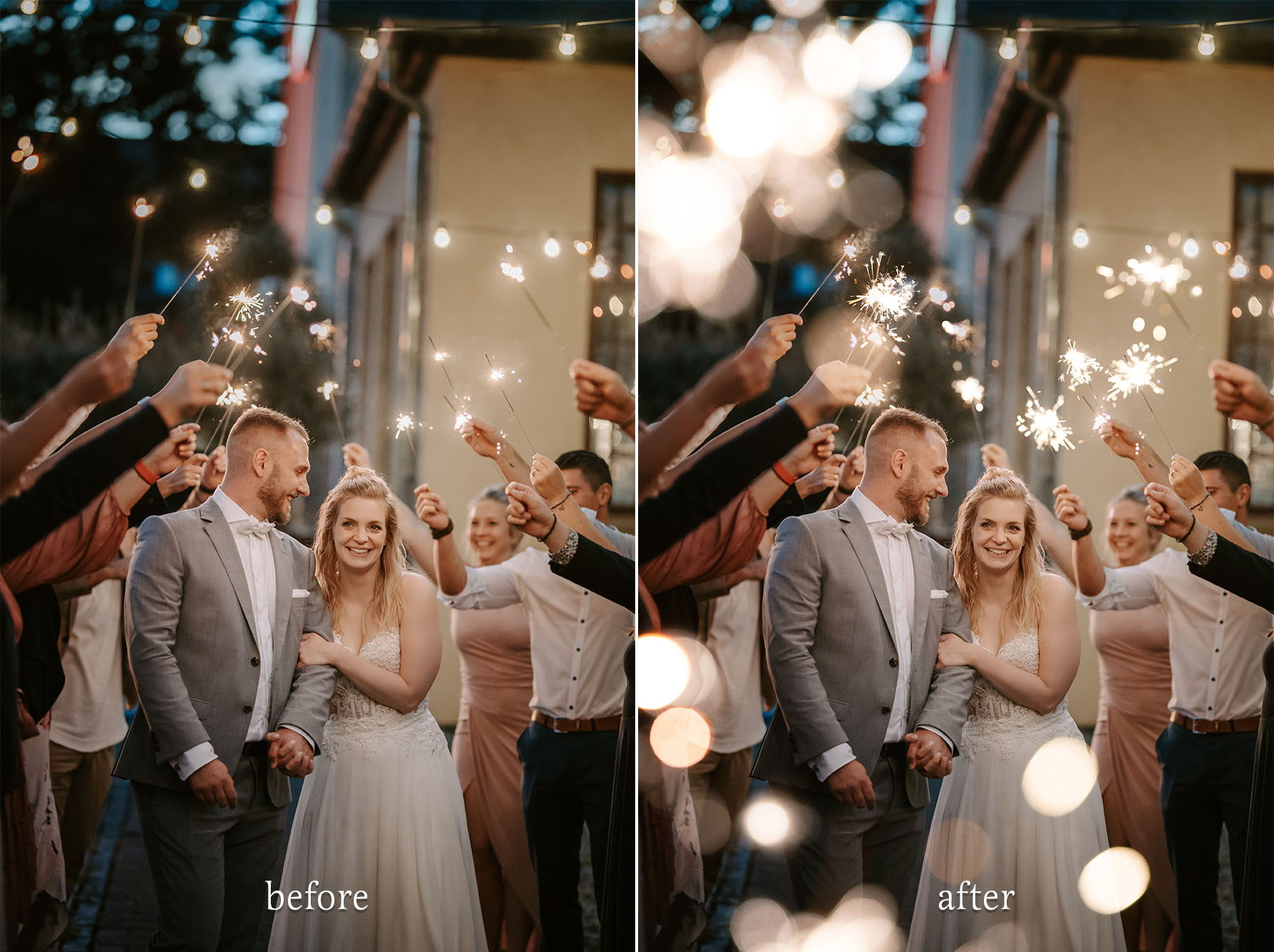 You want to use single sparklers only? You want to combine single sparklers with complete frames? With our overlay set, both is possible. We want to provide maximum flexibility with our overlays. Therefore, 24 frames and 24 single sparklers are included in our package.